Printmaking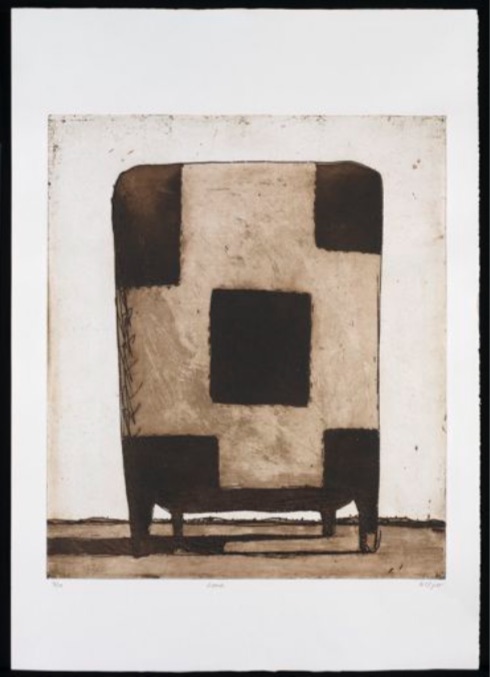 John Kelly: etching
An awkward bugger, then.
There is an obsessiveness about the art of John Kelly. It turns again and again on certain ideas, moments, encounters, with the concentration and concern for detail of those naive painters and lone builders of dream palaces beloved of the Surrealists: the Douanier Rousseaus and Ferdinand De Chevals. Not that Kelly's paintings or sculptures can be described as 'naive': there is nothing amateur or isolated about his practice. It is an educated offshoot of the Australian modern tradition, at ease in the global art scene, as the success of his Cow up a Tree at the Parisian Les Champs de la Sculpture (1999) and international exhibition-list attest. But there is a continuity with the demotic art of the customs officers and postmen all the same.
There are three chief moments on which this art pivots. It constantly harks back to what might be called the 'heroic age' of Australian modernism – the forties, a period characterised by the radical gesture of Sidney Nolan's 1940 painting Boy and the Moon, the furore of the Ern Malley affair and the absurdist meeting of government and art of Dobell's cows. Then there is the matter of Kelly's appropriation of the Australian Council for the Arts' logo, a kangaroo with solar-ring, and its subjection to seemingly endless variation. Finally, his encounters with the shrines of contemporary art – biennial pavilions, national or regional galleries like London's Tate Modern – have resulted in the fabrication of scale models, containing tiny exhibitions of his work, mischievously inverting the power-relationship of artist and art institution.
The motif that comes closest to encapsulating these issues is that of the 'Alien', a detournement of Nolan's 'Moonboy'. In many ways it is 'Moonboy', transformed as he raises his head in environments far from forties Australia. Lifted from his colony he becomes an emblem of the artistic knowledge of the Australian tradition, an emblem, however, at risk of becoming a brand in the corporately managed public spaces of the post-colonial world. The figure is also that of a migrant, but one quite unlike the third-world migrants presented as victims in a Santiago Sierra intervention, or the nomadic superstars of the contemporary biennial scene. This is the descendent of the jettisoned working classes of Britain and Ireland, maintaining faith with their 'naive' love of storytelling and icon-making. This alien is too close to home to be classed as a global 'other', too culturally developed and independent to be simply reassimilated.
An awkward bugger, then.
Fergal Gaynor 2008
Fergal is an independent scholar, writer, and member of art intervention group art/ not art.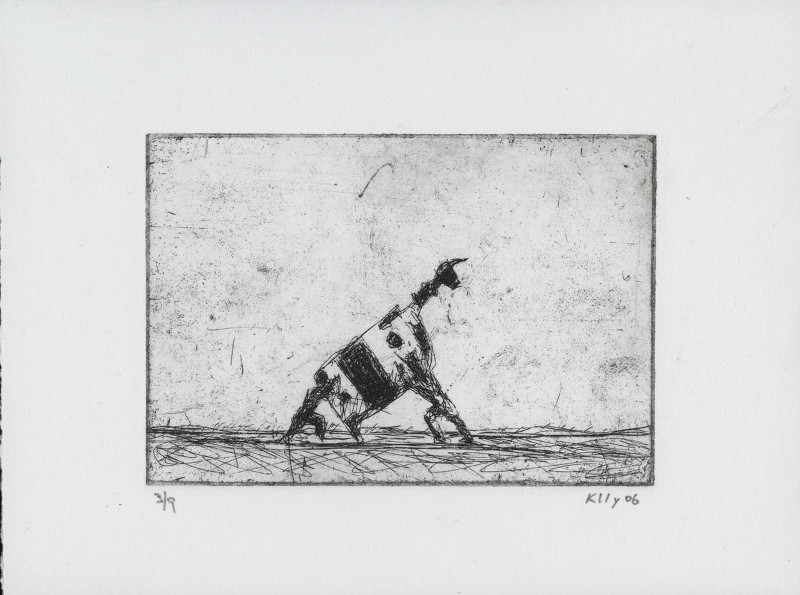 John Kelly: etching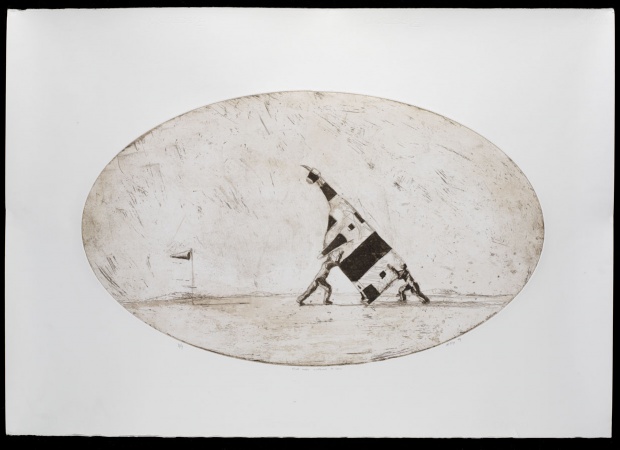 John Kelly: etching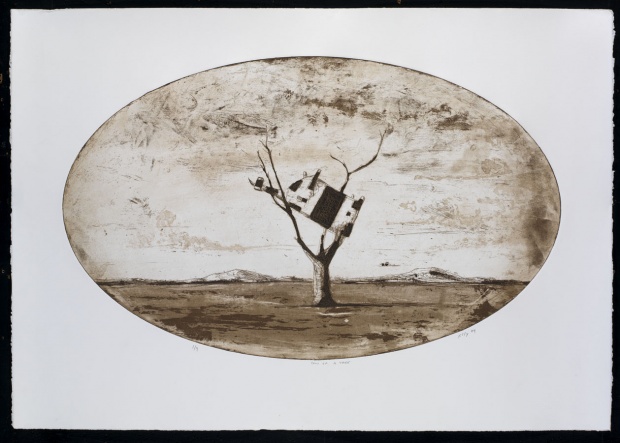 John Kelly: etching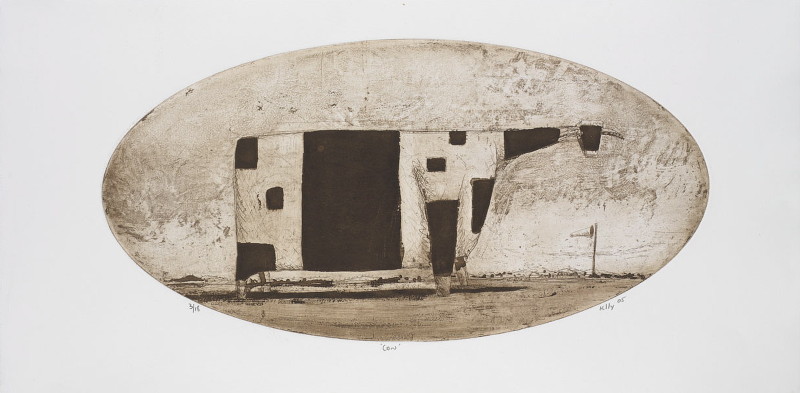 John Kelly: Cow, 2005, etching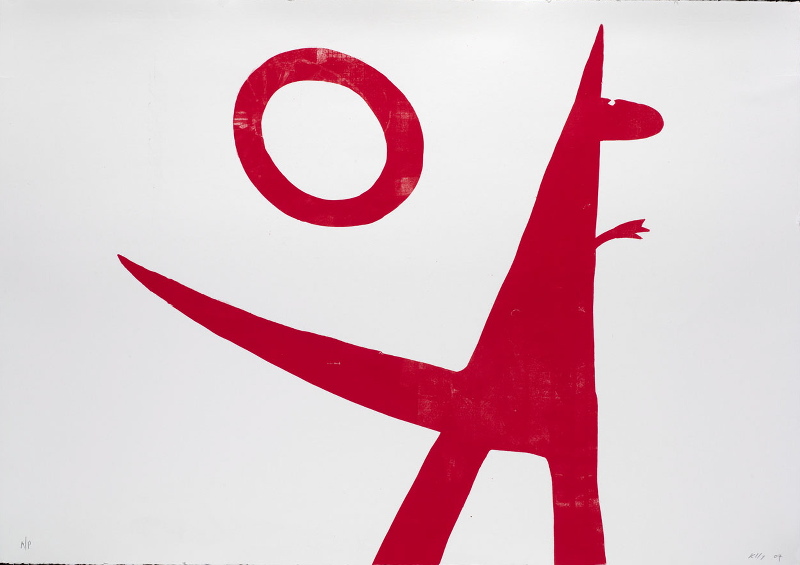 John Kelly: etching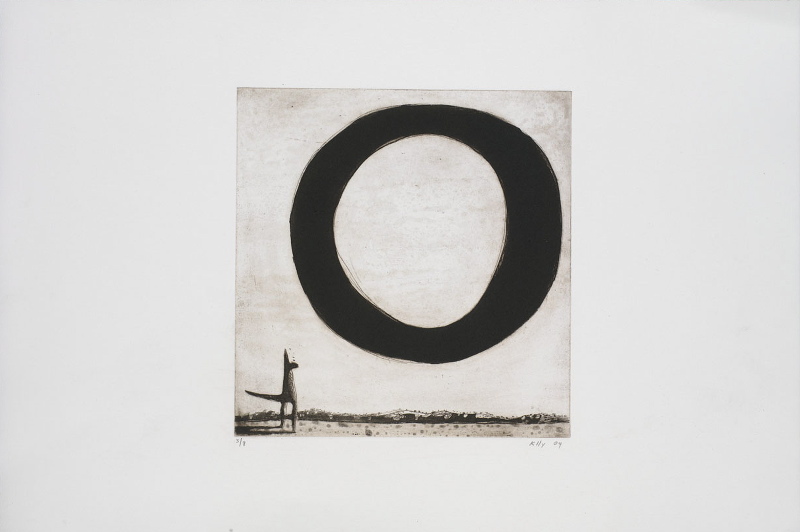 John Kelly: etching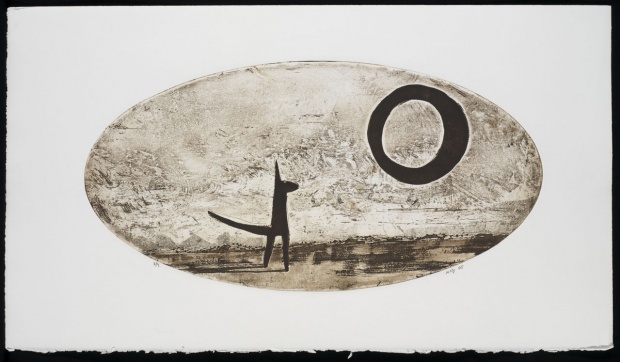 John Kelly: etching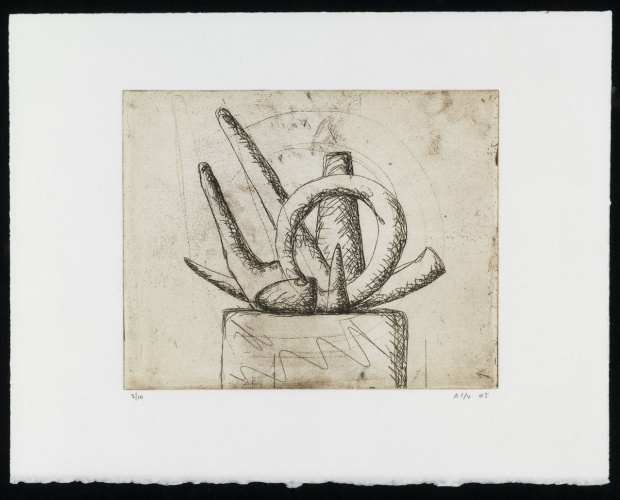 John Kelly: etching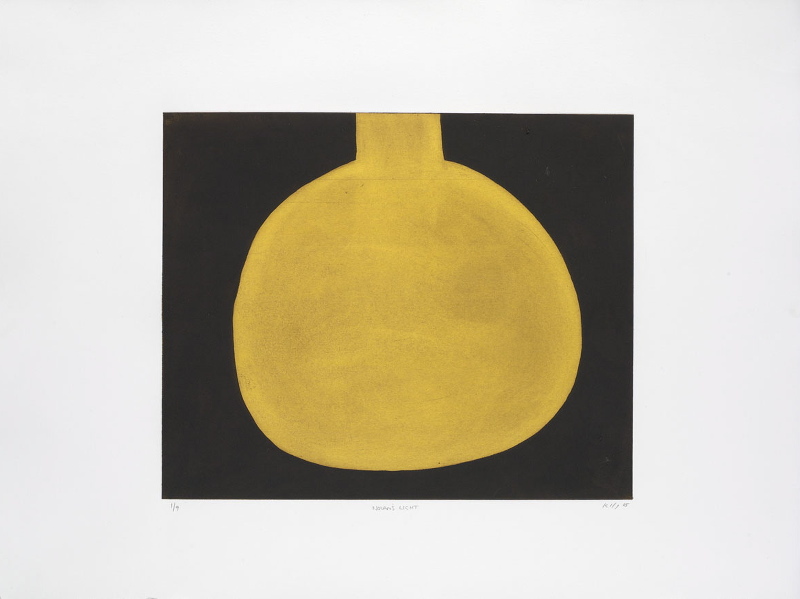 John Kelly: etching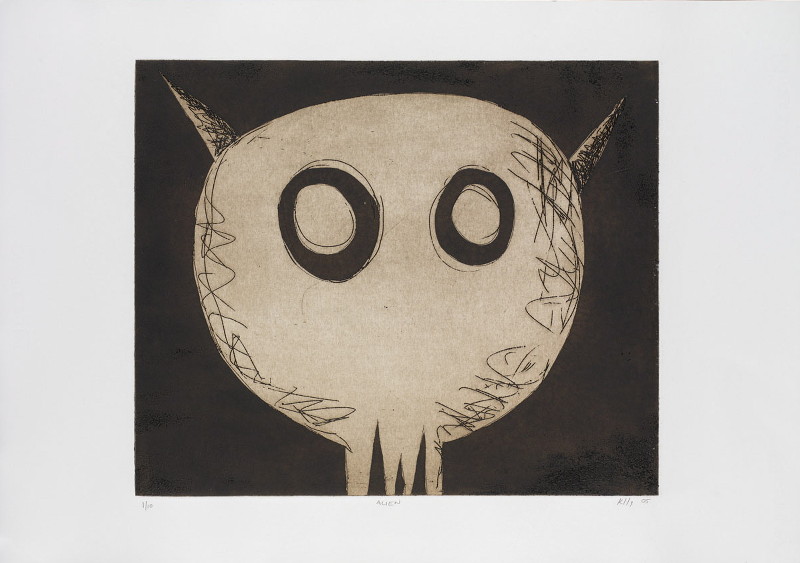 John Kelly: etching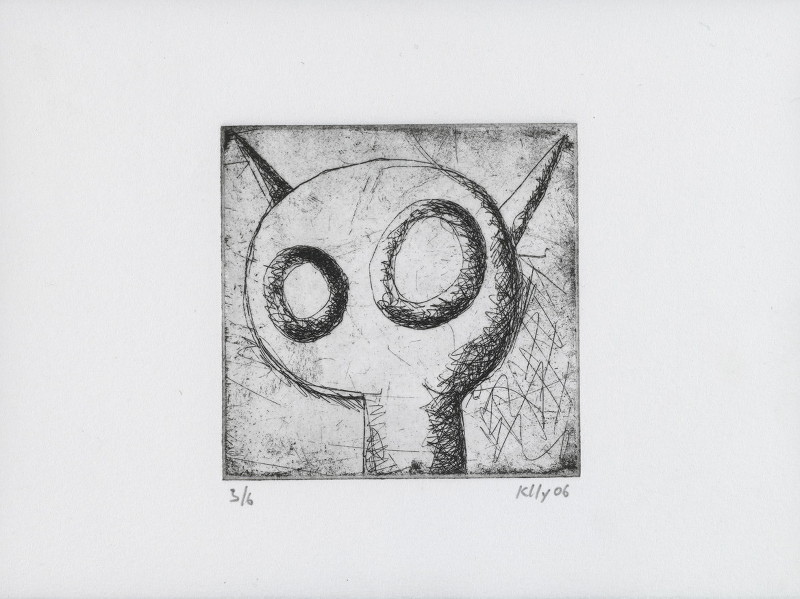 John Kelly: etching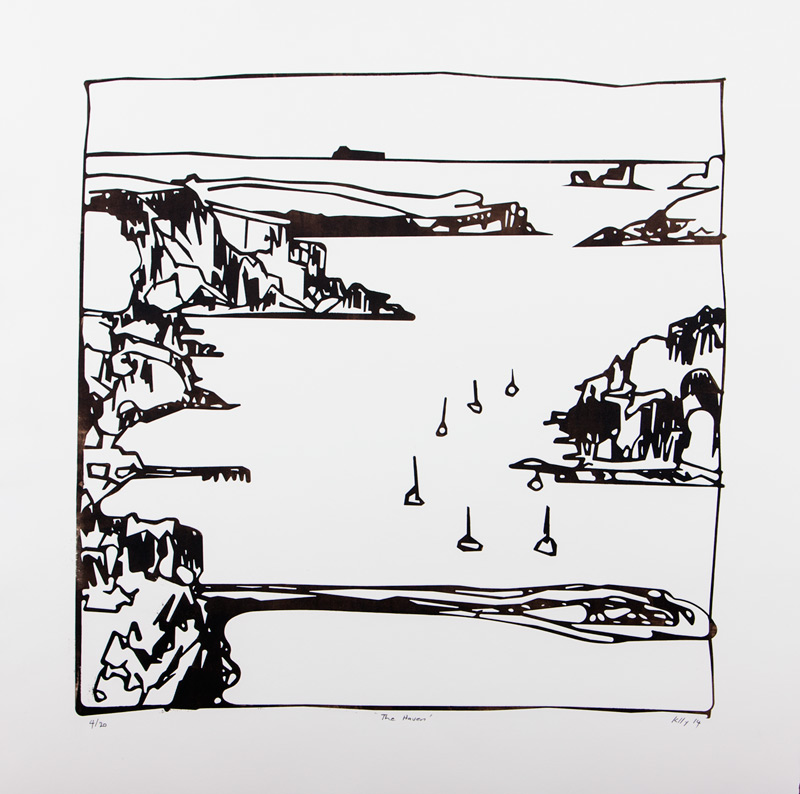 John Kelly: The Haven, die-cut metal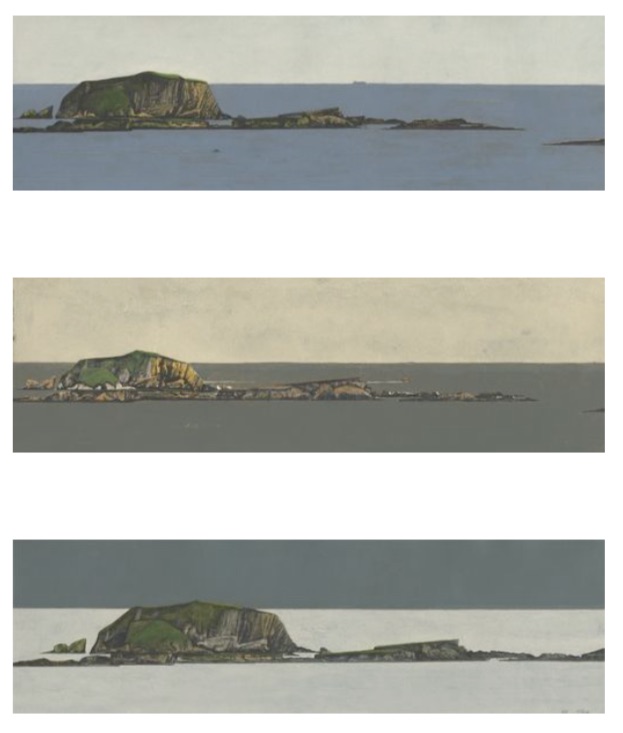 John Kelly: carborundum print, set of 3